Gov. Abubakar Bagudu to Restore Water Flow to Argungu Fishing Festival River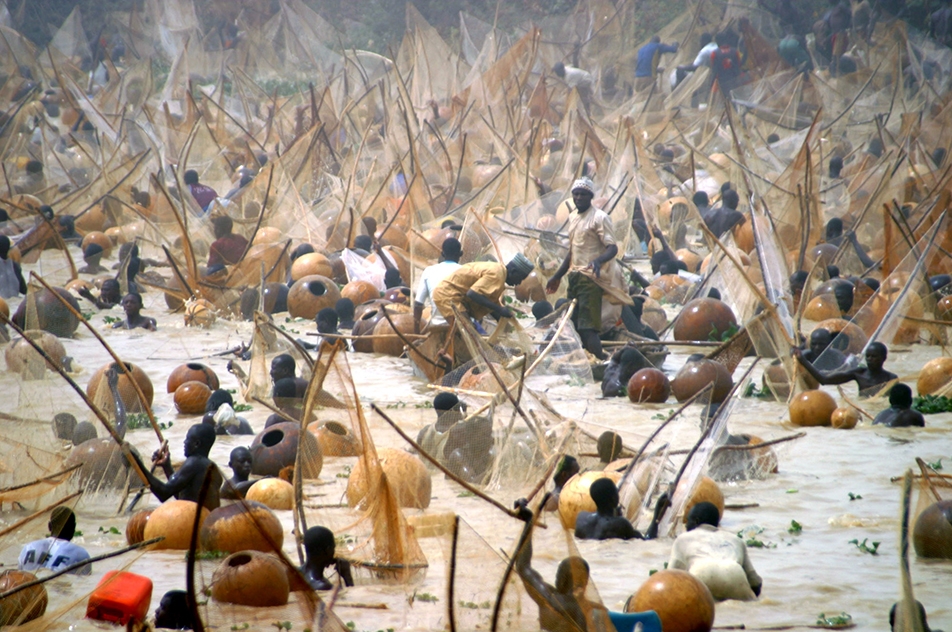 Kebbi Government on Tuesday said it had taken measures to restore water flow in Matan Fada River, the site of the Argungu International Fishing and Cultural Festival.
Gov. Abubakar Bagudu, who said this when he visited the the river for on-the-spot assessment of the water situation, directed the state Ministry of Works to mobilise equipment to the river to restore water flow.
Bagudu, who attributed the dryness of the river to climate change, also directed that the flow of water be restored to revive the festival, enhance dry season farming and improve supply of portable water to the people.
The Emir of Argungu, Alhaji Samaila Mera, had earlier told the governor that the dryness of the river had caused tension among the people as it had affected their ways of life.
He said the situation had not been witnessed for decades, stressing that the dryness of the river had resulted in the destruction of marine life.
He said the emirate had communicated the development to the management of the Rima River Basin Development Authority for necessary action.
The News Agency of Nigeria (NAN) reports that the Argungu International Fishing and Cultural Festival was last held in 2009.
The internationally recognised festival was said to have begun in the 16th century.
The event, which went through changes and modifications, was first celebrated in 1934 to mark the end of the centuries-old hostility between the Sokoto caliphate and the Kebbi kingdom.
The four-day event, marked by pomp and ceremony, draws national and international tourists.
More than 5,000 fishermen gather close to the river and at the sound of a gong, they all dive into the river to fish with their traditional nets and gourds.
The person who catches the biggest fish gets a prize.
A cross section of the people in the area, while interacting with NAN, expressed shock at the sudden dryness of the river, saying that it had been a source of pride to the Kabawa tribe and other people in the state.(NAN)