JUST IN: United Nations Pledges Support For Constitution Of NHRC Board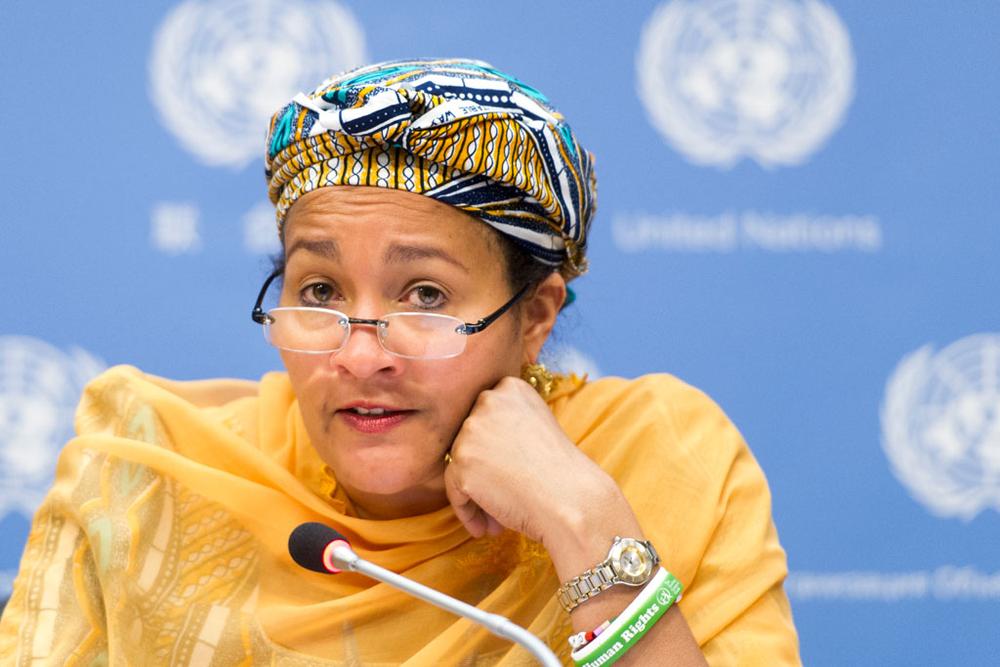 The United Nations has expressed its willingness to support efforts by the Federal Government towards a speedy constitution of the Governing Council of the National Human Rights Commission to enable it discharge its statutory mandate more efficiently.
The United Nations Deputy Secretary General, H.E Ms. Amina  Mohammed made this statement during an official meeting with the NHRC and the Hon. Attorney General of the Federation and Minister of Justice, Abubakar Malami, SAN in Abuja.
The Deputy Secretary General underlined the importance of the complementary statutory responsibilities of both the Council and the Secretariat of the Commission and that the constitution of the NHRC board was necessary to enhance the operations of the Commission.
Ms Mohammed applauded the Federal Government for signing into law the Anti Torture Bill 2017 as well as the Bill for Compulsory Treatment and Care for Victims of Gunshot 2017. According to the UN envoy, "these new laws will add values to the protection of human rights in Nigeria".
The Attorney General and Minister of Justice Abubakar Malami SAN said there has been tremendous achievements in human rights promotion and protection in the country. He said that the Federal Government is rejuvenating the Nigerian Prisons and other detention facilities to meet international standards.
The Ag. Executive Secretary NHRC, Mrs. Oti Ovrawah informed the visiting Deputy Secretary General that the Commission had scaled up its activities in the training of military personnel on respect for human rights and international humanitarian laws as well as Rules of Engagement to address cases of mass violence and mass atrocities involving armed forces personnel and Boko Haram insurgents.
NHRC
.