National Defence College Introduces Regional Study Tour in its Curriculum
The National Defence College has introduced the Regional Study Tour to Economic Community of West African States and Economic Community of Central African States in its Curriculum. The Maiden Tour took place between 26 February to 1 March 2017 in which three West African Countries namely Ghana, Mali and Togo were visited.
In the Republic of Mali, the Commandant and Members of Team 2 were hosted by the President of Mali, His Excellency Ibrahim Boubakcar Kaita. The Team were later hosted by the Director General of Ecole de Maintien de La Paix, Alioune Blondin Beye (EMPABB) Peace Keeping Training School, Bamako, Brig Gen Sinko Coulibaly.
In his address, the President of Mali expressed his delight and appreciation for the choice of Mali as one of the Countries for the Regional Study Tour. He then called for more collaborations in term of information sharing within the Sub-Region, adding that it is only the solution to the rising case of insurgency. He also advocates for the establishment of ECOWAS Standby Special Force.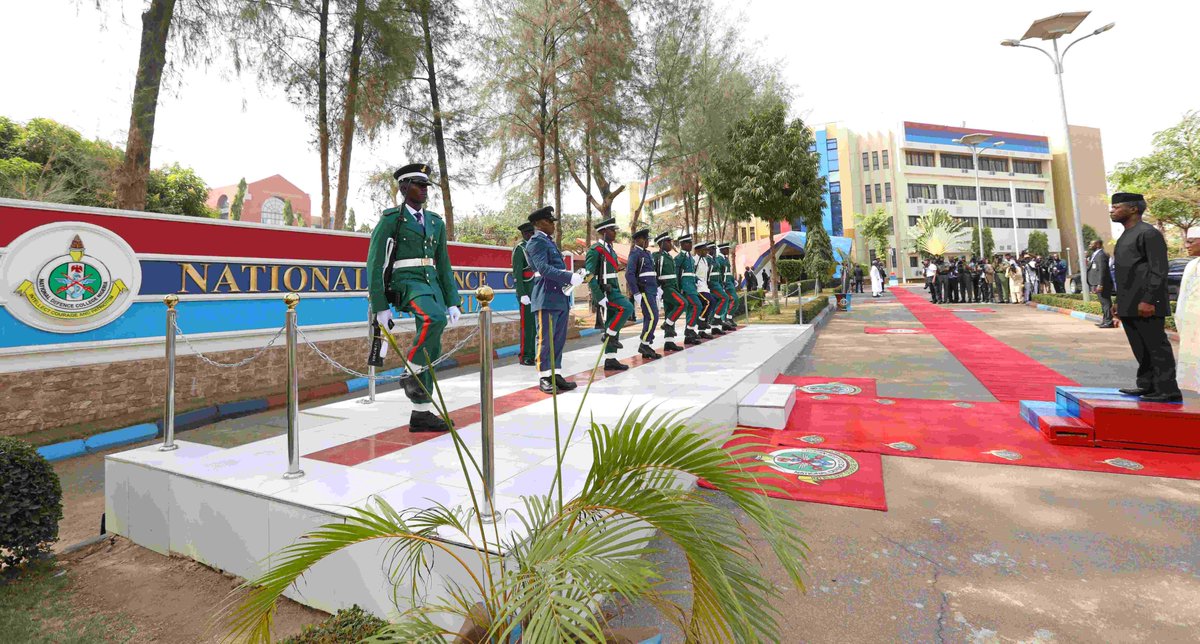 In his remarks, the Commandant informed the president that the Regional Study Tour was introduced to enable Participants of the College to gain the Knowledge and Socio-Cultural setting of the Sub-Region. He also informed the President that National Defence College is conducting research on Food Crisis in the Region with a view to proffering solution to the numerous Food Crisis affecting the Sub-Region. The Commandant and his team later proceeded to Ghana where he was received by the Ghanaian Chief of Defence Staff Gen OB Akwa and Service Chiefs. He later visited the Kofi Anan International Peacekeeping Operations Centre and the Command and Staff College. He was later hosted to a dinner by the CDS of Ghana.
Similarly, the Deputy Commandant and Director of Studies Major General EG Ode and Members of Team 3 visited Togo. Places visited in Togo include Defence Headquarters, Ministry of Agriculture, Livestock and Hydraulics, Fish Production Lake in the Togo Lake and Lome Market amongst others.
Source: NDC