SMEDAN: Micro Enterprises to get Succor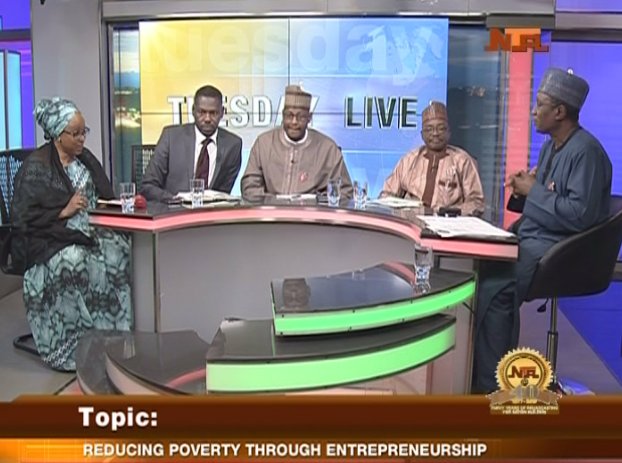 The Federal Government says it is making efforts to resolve challenges faced by micro enterprises, in order to provide avenue for them to thrive and contribute more to national economy
Dr Dikko Radda, Director-General, Small and Medium Enterprise Development Agency of Nigeria (SMEDAN), said this on Wednesday at the National Economic Advocacy for Growth of Local Enterprise, Summit, organised by GIZ in Abuja.
The theme of the of the summit is,"Sustainable Business Environment for SMEs as a Backbone of the Nation's Economy''.
Radda, represented by Mr Wale Fasanya, Director, Enterprise Development Promotion, SMEDAN, said the agency would lift the micro enterprise through its business challenges support programme.
He said the programme entailed reaching out to small business owners, identifying their problems and proffering solutions to them.
" We visit them, ask them what their problems are and then how we can come in to solve their problem, and that was why we have established the business clinics.
"We already have this business clinic in the head office but want to have it replicated in the state offices.
"So if you visit the clinic, we will diagnose your business problem and then recommend solutions."
He explained that, although the agency was set up to build the capacity of SMEs, some Nigerians did not value it because they were more interested in getting monetary support.
"Most Nigerians, once you do not give them money, they do not value what you give.
"Most of the small scale businesses established die because people do not take time to build their capacities before they start the business.
"They just feel `my neighbour is selling bread and making money so let me also do the same' which is not proper,'' he said.
He said the agency, had since inception, tried to sensitise people to first identify their potentials and develop knowledge of running a business before venturing into it.
According to him, SMEDAN is ready to offer business management skills to budding enterpreneurs, to enable them succeed.
Radda further said the agency also recommend small business owners to institutions such as the Bank of Industry and Bank of Agriculture to access funds to run their businesses.
Mrs Margaret Joshua, Senior Adviser, Business Enabling Environment Reforms, GIZ, said the summit was organised to bring stakeholders together to identify ways of sustaining dialogue in the sub-sector.
Joshua said the summit would examine efforts made by both the private and public sector, and identify what needed to be done to enable small businesses in the country to grow.
She said that the major challenges of SMEs were centred on illiteracy and funding, adding that it was also part of the GIZ problems.
" Sometimes we have activities that we have to put on hold because we cannot get the funds needed to continue the activities,'' she said.
" And for people in the grassroot, there are so many people that cannot read or right, even if they are responsive or interested, they want to grow but that limitation is always there.
"Most of them cannot access the funds because they do not have the wherewithal, also do not have the collateral to use to get these funds.
"So what we have done is to bring in the micro insurance, so that they can get something through that and be able to access funds.
"And also we ensure that they come into groups like cooperatives and work within associations in order to be able to use it as a form of collateral to access funds."