SON Combs Markets Nationwide to Evacuate Unfortified Food Products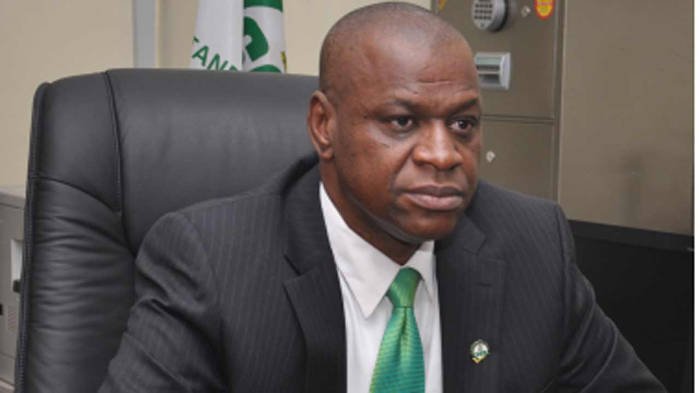 Lagos July 31, 2018 (NAN) The Standards Organisation of Nigeria (SON) has commenced an aggressive evacuation of unfortified food products across the country.
The News Agency of Nigeria (NAN) recalls that the Director-General of SON, Mr Osita Aboloma had on Monday said that the exercise was in line with both the present administration and international organisation's food fortification programme.
According to him, the exercise is also aimed at ensuring that Nigerian children and women have access to basic nutrients and vitamins for healthy development.
NAN also reports that SON enforcement team for Alabarago markets and environs in Lagos, led by Mr Bede Obayi, on Tuesday seized unfortified bags of granulated sugar from the various markets.
Speaking during the exercise, Aboloma, who was represented by Obayi, said the raid was conducted simultaneously in the 36 the Federal Capital Territory (FCT).
"We have decided to go all out to ensure that the standards for flour, pasta, sugar and salt (food fortified products) meet the minimum requirement of the standards. After being consumed by Nigerians, we must get the quality nutrients we deserve.
"Children and women suffer malnutrition when these food items are not certified. Lack of fortification of foods also leads to stunted growth and child mortality.
"And this is why these fortified foods have been supported by the international agencies as partners to ensure that Nigerian children and women grow like other children and women in other parts of the world.
"These food vehicles have been carefully selected because they are food items consumed by every Nigerian. These products are smuggled into the Nigerian markets.
"This is why our Inspectorate and Compliance department is all out to ensure that wherever these products are being smuggled into in the country, we do the needful.
"We are conducting massive evacuation so that they do not find their way into the Nigerian market. We are targeting all the entry points.
"We have our comb on all major markets to ensure that Nigerians are protected from these unfortified foods,'' Aboloma said.
The director-general said that failure to address malnutrition would continue to negatively impact, not only on the health and wellbeing of Nigerians, but also on the country's economic growth and prosperity.
NAN recalls that the Director, Bill and Melinda Gates Foundation- Shawn Baker- and Nigerian Food Processing and nutrition leaders met for the first time recently and pledged a collective action to achieve adequate fortification of Nigeria's major food staples by 2020.
Meanwhile, SON and other government representatives have declared their commitment to improve the regulatory environment around food fortification.
They also pledged g to review potential impediments to greater fortification and increase enforcement and incentives mechanisms.
Aboloma said SON was presently working with the National Agency For Food, Drugs Administration and Control (NAFDAC), Consumer Protection Council ( CPC) and international partners to ensure that the fortification programme of the present administration was successful.
"We have confirmed that there are unfortified food items in the market and our mandate is to remove them from circulation because we have agreed that those products should not be in our markets because it is a great concern to us as a standards body.
"If allowed to permeate, it means the essence of the fortification is defeated. It is a careful programme of the Federal Government to ensure that Nigerians got value for their money.
"Nigerian children should develop like children in other parts of the globe. They should grow normally without any defect,'' he said.
He, however, advised Nigerians to always look out for the quality symbols before purchasing these food items for consumption as the fight against substandard goods in the country was a collective one. (NAN)