SON Commences TechnoGas LPG Cylinders Certification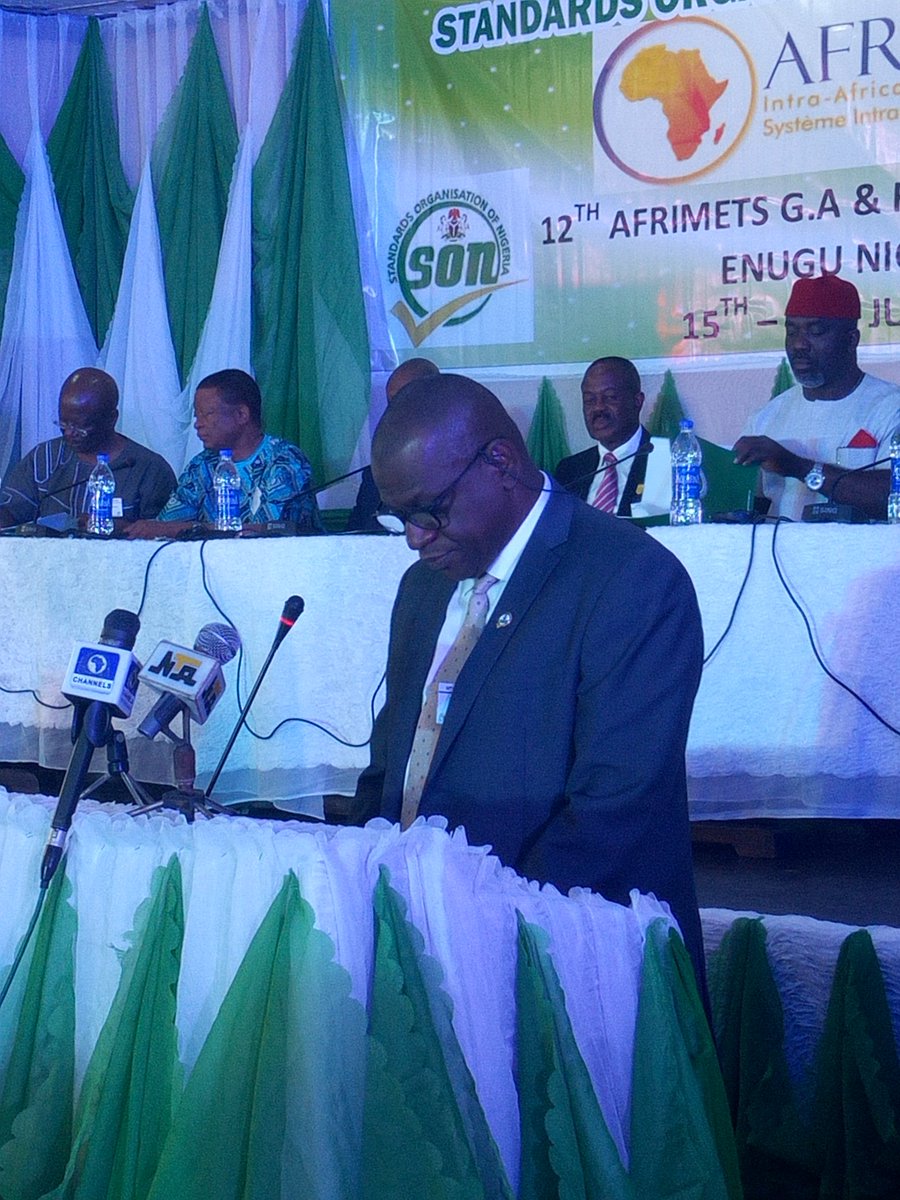 The Standards Organisation of Nigeria (SON) has commenced the certification phase of TechnoGas LPG cylinders, a crucial process in the anticipated roll out of cylinders from Nigeria's flagship indigenous LPG manufacturing plant.
The certification process is part of the Mandatory Conformity Assessment Programme of SON, the high point of processes required for Techno Oil Ltd., to roll out 3kg, 6kg, 12.5kg and 50kg cylinders into Nigerian and West African markets.
The plant is the largest of its type in West Africa and it is expected to generate up to 6,000 direct and indirect jobs in the years ahead.
The facility is cited as one of the dividends of the local content initiative of the government, which encourages local companies to take up ventures that will make Nigeria self-reliant.
The conformity assessment is a mandatory product certification by SON to ensure that all locally manufactured products conformed to Nigerian Industrial Standards before such products are presented for sale or for export.
Speaking at the latest certification visit to the management of Techno Oil on Tuesday in Lagos, the Head of the Mechanical and LPG Directorate of SON, Mrs Nwaoma Olujie, applauded Techno Oil management for embarking on and completing the plant.
She described the certification processes as required for Techno Oil to roll out the cylinders, noting that the roll out of the cylinders would be a huge boost in the effort of the Federal Government to save scarce resources on importing products that can be manufactured locally.
According to her, it is encouraging for indigenous companies to venture into manufacturing of appliances needed by Nigerian homes to discourage importation of such appliances.
"There is no doubt that cooking gas cylinders produced by your company will compete internationally. I'm impressed with what I saw at your plant, hence the commencement of the processes to certify your cylinders,'' she stated.
"The laboratory equipment are complete; all the testing machines are modern and built with precision to produce cooking gas cylinders."
Olujie expressed her satisfaction with the high-tech processes at the plant, describing the facility as second to none in the West African sub-region.
The Managing Director of Techno Oil, Mr Tony Onyeama, commended SON for instituting the certification processes, pledging the commitment of Techno Oil to complying with standards set by regulatory agencies.
He reiterated the resolve of Techno Oil to be a pace-setter in the LPG sector, saying that the company would continue to make huge investments in critical areas of the LPG value chain.
The Techno Oil chief, however, appealed to the Federal Government to introduce a credit financing scheme to assist Nigerian households to purchase start-up kits to switch over to LPG. 
According to him, government should introduce targeted policies to solve the problems of acceptability, availability, awareness and affordability of LPG.
"Government should through investment friendly policies, encourage investors to develop the LPG sector to create more jobs for Nigerians,'' Onyeama stated. 
The construction of the plant commenced in 2015. (NAN)