Kebbi Governor's Wife Decries Poor Quality Data on Cancer Prevalence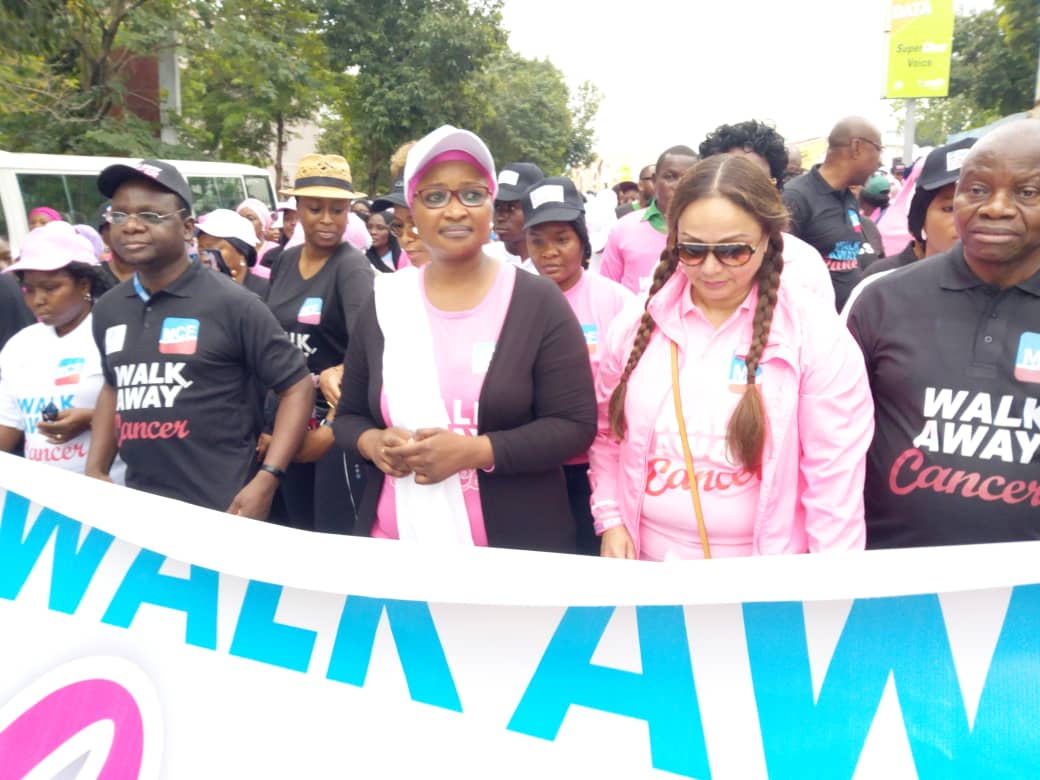 The wife of Governor of Kebbi, Dr Zainab Bagudu,  expressed concern about poor quality data on cancer prevalence in the country.
Bagudu, who is the Founder, Medicaid Cancer Foundation, an NGO, made the statement while briefing newsmen on preparations for Annual Cancer Awareness Five kilometres Walk schedule for Saturday, Oct. 27, in Abuja.
She stressed the need for government and all stakeholders to improve on cancer registration system with a view to having a better statistics on the disease in the country.
"We need to improve the quality of data that comes out of cancer screening in Nigeria.
"We need to improve cancer registration system across the country. For instance, if you Google the main papers that comes up on cancer in Nigeria it comes up from papers written and approved in 2012.
"This is not an acceptable situation. We need to improve our registration system so we can have accurate statics on cancer prevalence in the country," Bagudu said.
She therefore, urged relevant agencies responsible for collecting data on cancer to be proactive in discharging their duties with a view to document proper information about the scourge in the country.
She said the foundation has entered into partnership with the Health Record Board of Nigeria (HRBN), in order to get reliable data and information about the disease in the country.
She explained that the aim of the walk was to create more awareness about the risk factors associated with the disease.
Bagudu also advised Nigerians to go for cancer screening and raise funds to assist people suffering from the illness.
Bagudu expressed determination of the foundation to improve cancer control through awareness campaign in rural areas in the state and the entire northern part of the country.
Bagudu, however, solicited the support of corporate bodies, wealthy individuals and well-meaning Nigerians to donate graciously to support the foundation, saying that the treatment is very expensive.
She recalled that in 2017, the foundation raised about N40 million from donor agencies, corporate bodies and government, and the money was utilised in treating many patients.
''As part of our efforts to control cancer, the foundation introduced cancer awareness programmes in secondary schools in Kebbi, with the aim to educate them on preventive measures against the disease.''
Earlier, Dr Suraiya Mansur, Chief Operating Officer of the foundation, said it had offered free cancer screening for over 12,000 people in the country.
Mansur added that the foundation had also offered free treatment to about 600 indigent cancer patients, and trained over 50 health workers in 2015 in Kebbi. (NAN)