Kano Govt, DFID Sign Agreement to Enhance Healthcare Delivery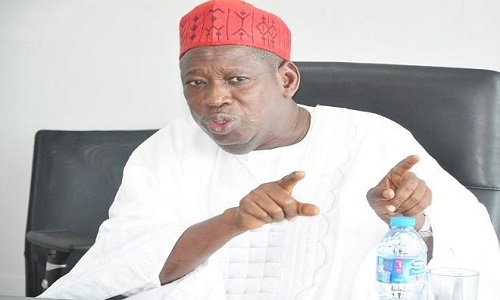 Kano State Government has signed an agreement with the Department for International Development (DFID) to strengthen institutional synergy and investments to boost  healthcare delivery system in the state.
This is contained in a statement issued in Kano on Tuesday by Abba Anwar, Chief Press Secretary to Gov. Abdullahi Ganduje.
According to him, the agreement was signed by Gov. Ganduje and the Head UK-DFID, Nigeria, Miss Debbie Palmer, on behalf of UK government on Monday.
"The agreement will enhance and safeguard gains on Primary Health Care System, especially for "delivery of care for women, newborns and children in Kano state."
"In order to reduce household financial hardship, the Kano State Government will continue to sustain the provision of free MNCH medicines and supplies at health facilities that are currently supported by both DFID and Kano state government," he said.
He added that the agreement was aimed at ensuring effective partnership and "high-level commitment to the long-term goal to save and improve the lives of Kano state citizens for generations to come.
"This arrangement does not replace, but builds on the existing partnership between the Kano State Government and the Government of the United Kingdom and Northern Ireland acting through the DFID.
"DFID applauds the progress made by the Kano State Government to increase its domestic funding for health in order to ensure Universal Health Coverage for its citizens.
"DFID congratulates the Kano State Government on achieving 13 per cent allocation of the state budget to the health sector."
Anwar said the state government has pledged to ensure increased and consistent appropriations as well as timely release of funds toward achieving at least 15 per cent allocation of its budget to the health sector. (NAN)